Insurance inside super or 'Group Insurance' is the life insurance cover you may have through your employer or your superfund.
Did you know, that in the last financial year, the industry regulator APRA reported there were over 53,000 Group Insurance claims made in Australia? However with the recent changes to Group insurance, you may be wondering whether or not you still have Group insurance through your employer or superfund.
Here is a guide that may help you determine if you are still covered, or if you might need to talk to your financial adviser or Super fund: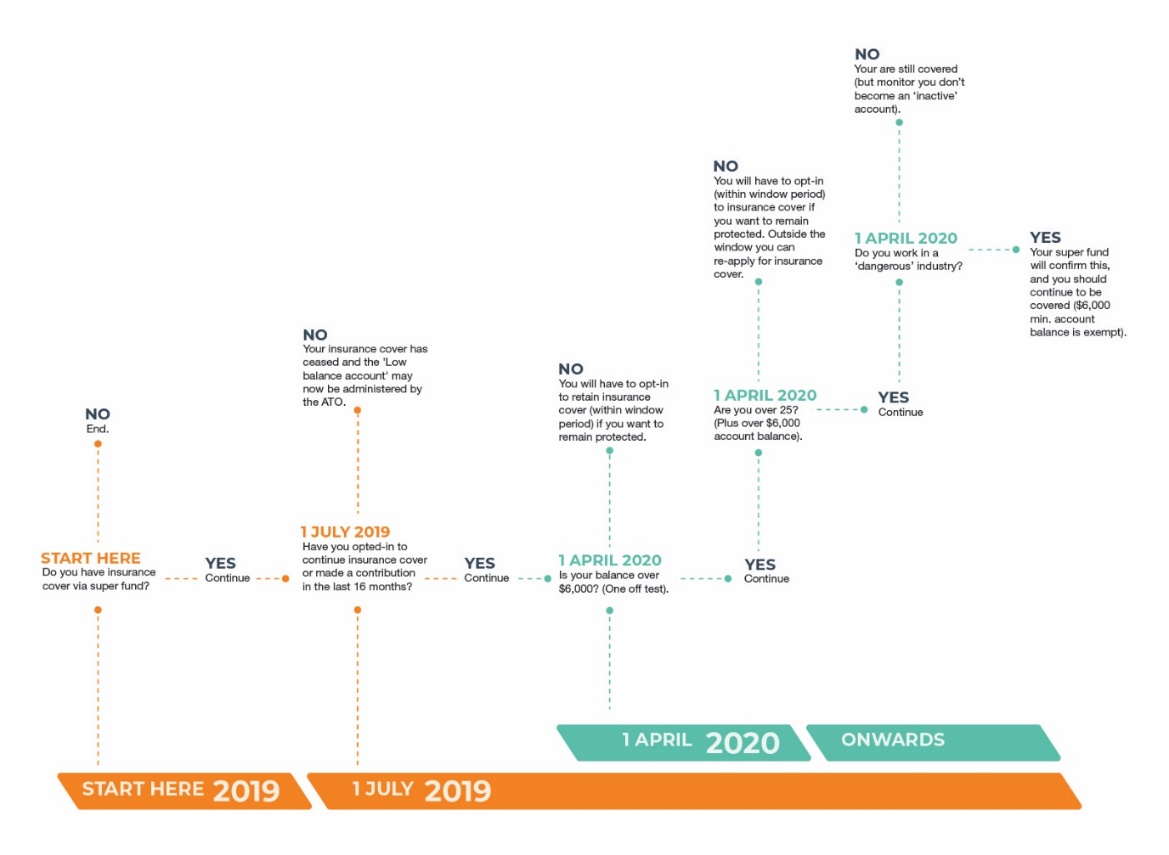 Life Insurance Claims and Disputes Statistics June 2019 - https://www.apra.gov.au/life-insurance-claims-and-disputes-statistics
Important information:
This article is prepared by The Colonial Mutual Life Assurance Society Limited ABN 12 004 021 809 AFSL 235035 (CMLA). 'CommInsure' is used under licence by CMLA. This general advice has been prepared without taking into account your particular financial needs, circumstances or objectives and you should consider the appropriateness of this information in light of your circumstances and consult with a financial planner before acting on this information.
Source:CommInsure