Did you know that cybercrime is one of the most prevalent threats in Australia, and the most significant threat in terms of overall volume and impact to individuals and businesses?
According to the Australian Cyber Security Centre, Australians lost over $634 million to scams in 2019.
We know cybercrime is a real threat to Australian businesses, which is why we are doing what we can to keep our data, systems and devices safe. Here are a few simple steps you can take too.
We ask you to please check the sender address on all correspondence you receive, and never click on a link you are unsure of. If you see something from us you think may be spam, please give us a call before you do anything else.
Here are a few steps we recommend to keep you cyber-safe: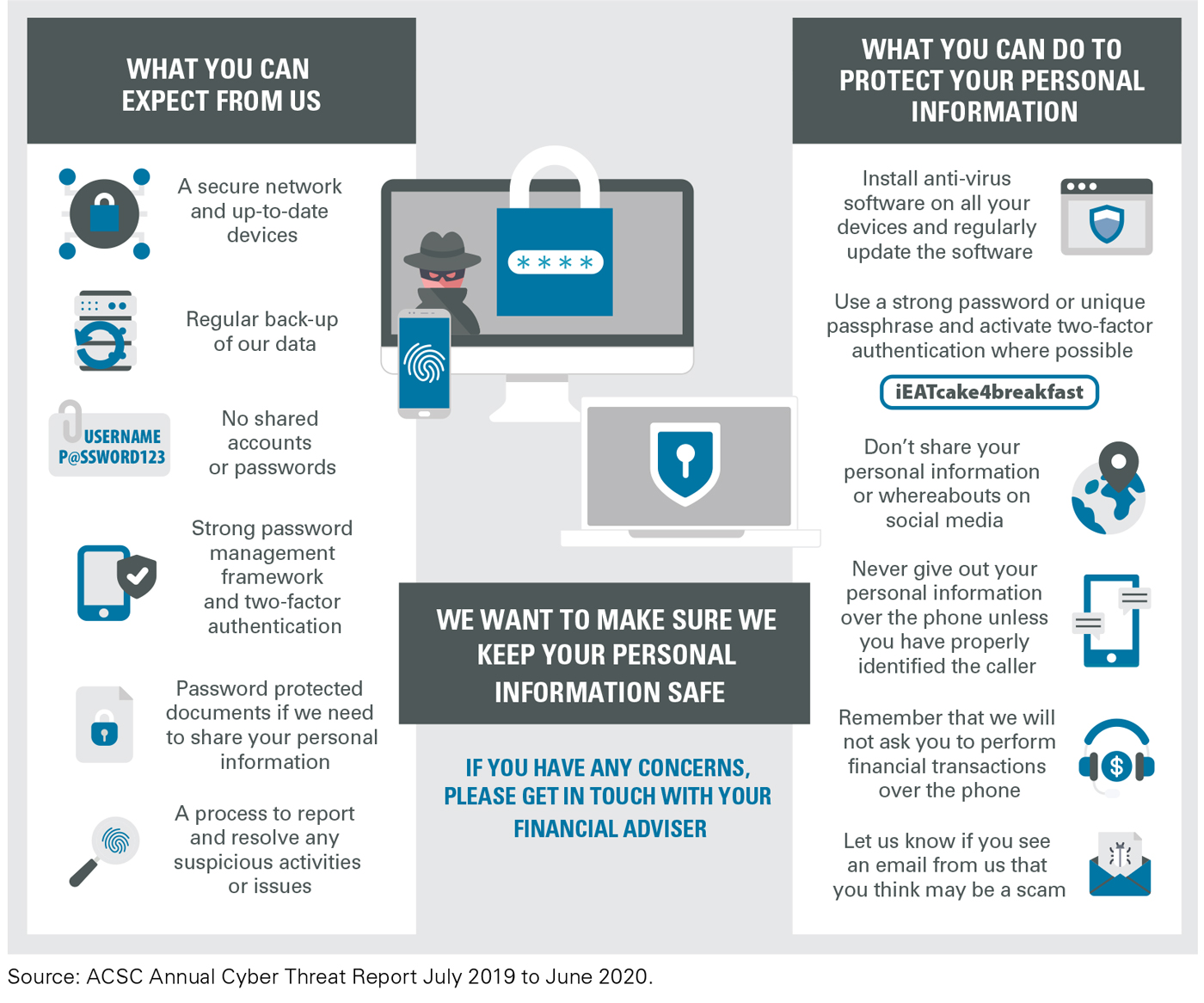 Source: ACSC Annual Cyber Threat Report July 2019 to June 2020